Clarity is only a meditation away
"I had been wary of meditating … but friends talked about the health benefits. So I took the training and started, and I haven't missed a day since the day I started, and it has made a tremendous difference in my life."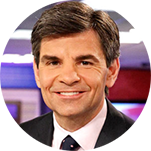 George Stephanopoulos
Four major research
findings show TM improves heart health
You already know your heart health is vital for an active, fulfilling life but are you aware of the heart research on Transcendental Meditation, and how this effortless and enjoyable technique safeguards your heart?
Lower high blood
pressure naturally
In its journal, Hypertension, the American Heart Association reported that the Transcendental Meditation technique is the only meditation practice shown to lower high blood pressure.
American Heart Association finding
Reduced high blood pressure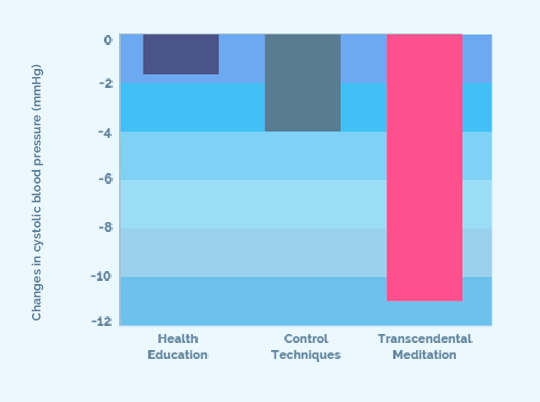 Source: Hypertension
48% Reduction in heart attack & stroke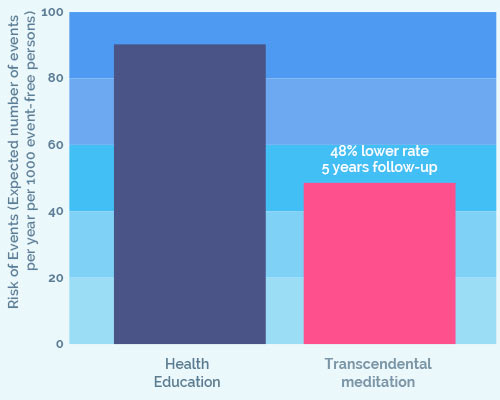 Source: Circulation Cardiovascular Quality and Outcomes
Major reduction in heart attack & stroke
A five-year study on patients with coronary heart disease reported a 48% reduction in heart attack, stroke and death among those practising Transcendental Meditation compared to other controls.
Decrease in high cholesterol
This study in the Journal of Human Stress found that people with high cholesterol who practice the TM technique had a major reduction in cholesterol levels compared to a control group.
Transcendental Meditation lowers cholesterol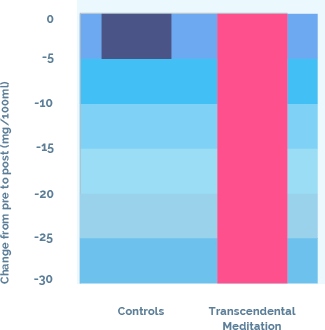 Source: Journal of Clinical Psychology, 1989; 45:957-974
Reduced thickening of the carotid artery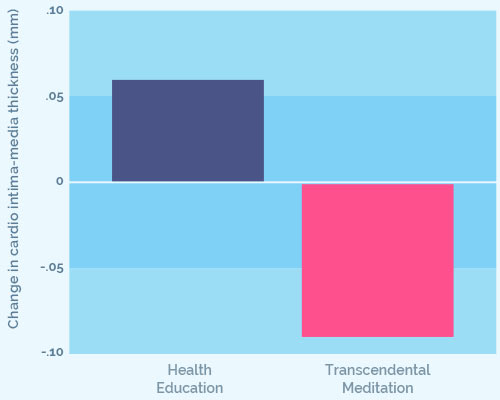 Source: Stroke
Reduction in atherosclerosis
This study found that those who learned TM showed reduced thickening of the carotid artery wall. In contrast, the control group who received health education on diet and exercise had continued thickening of this artery wall.
A Conversation with Katy Perry
The Cure For Common Stress
A Conversation with Katy Perry
The Cure For Common Stress
Take the first step
Public introductory talks are currently being replaced with online webinars.
These are advertised under each location. If your local Centre is not advertising a webinar, please call them direct. Otherwise …
Register for an online info session